(Well, the method is on holiday - I'm still in rather rainy Brighton. But you can live vicariously!)
Here are some photos from Antonia Taylor, who is using a modified Bees 'n Beans protocol for her Baccalaureate project - in sunny Spain, with even sunnier flowers as the experimental plant. Looks like an excellent setup. She's snapped some fantastic pictures of flower visitors over the course of the experiment, and kindly agreed to share them.
Hope your teacher is as impressed as we are, Antonia!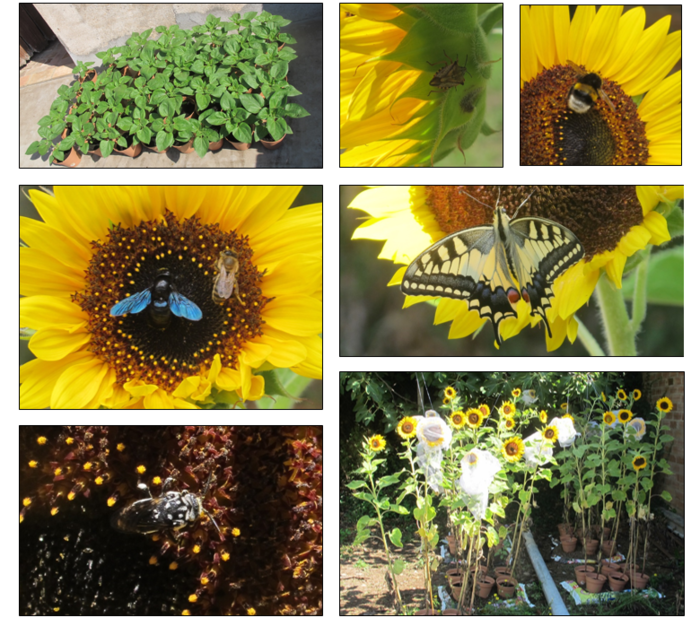 Sunflower project photos by Antonia Taylor, 2015 (slightly cropped for arrangement).